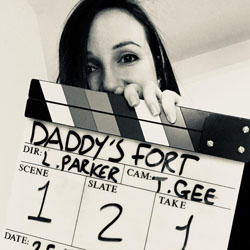 If you're thinking about having a go at making a Create 50 film – DO IT!
I got off my butt and produced my own script DADDY'S FORT and the process has been such an awesome learning curve.

I definitely recommend having a go if you're serious about being in the film biz. We were really lucky to have OPC Media on set during production and they perfectly captured our shoot day in this brilliant behind the scenes featurette.
If you're nervous/curious/interested about what shooting a Create 50 short might look like, have a watch and get inspired!

Cera Rose Pickering / Screenwriter and now Producer too!
@misscerarose
www.cerarose.co.uk