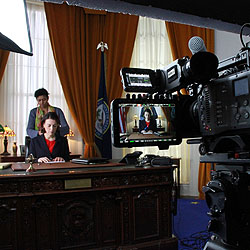 I have just uploaded the whole album of stills from the shoot last week, with Olivia Williams playing the President of the United States. You can see them all on Flickr HERE. Or you can see them on this blog post...
Feel free to use in your Social Media, and remember there is still three days left on the Crowdfund.
Chuck a tenner in HERE.
Thanks in advance!
Chris Jones
www.Impact50film.com