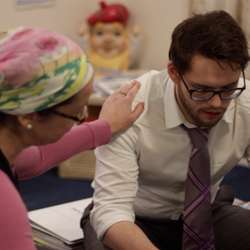 Having been very pleased with our version of 'Sing, Mummy', I started to think about filming another short for Impact:50. I've always felt more comfortable with comedies and Dave Stevenson's 'I'm Afraid it's Bad News' caught my eye. I was tempted by the idea of playing with humour, especially within such a dark theme.
Could it work?
I mentioned it to Tracey, the writer of 'Sing, Mummy', and she too was intrigued. Both keen to learn about what makes a great film, we debated how this one might work, and how it differed from hers. The gentle humour of 'I'm Afraid it's Bad News' comes from the direct role reversal, as the terminally-ill patient ends up echoing the doctor's own words back to him and I was keen to ramp up the comedy aspect of the script as I thought it would offer something different to the Create50 project, some light relief in a sea of impending doom. So, my first idea related to the opening scene. The script describes Susan seeing the announcement on the TV along with the other patients and going to the consultation room when her name is called. There was no mention of the reaction of the other patients and I wanted to play with this. I wanted to scan around the other patients, kids picking their noses and fidgeting and then a mass exodus when the announcement was made. You'd scarper, wouldn't you? The problem with the filming was the kids were having too much fun ... looking directly at the camera when picking bogeys, big smiles when they're charging towards the camera with their arms aloft. It just didn't work. We added the joke about the doctor being inconvenienced by the impact as he'd just put a deposit down on a new car but ultimately the comedy aspects didn't gel and we were left with a film where I didn't really care about either of the characters.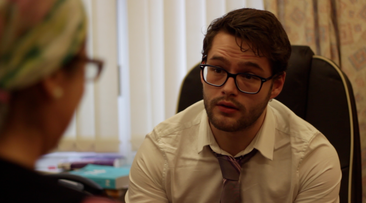 At the same time we wondered whether it actually needed comedy value. Would it be possible to make a pared-back version of this film inspired by the minimal-dialogue approach of 'Sing, Mummy'? Looking at it as a drama, we started to think about its emotional heart: a terminally-ill woman taking the time to carefully break the apocalyptic news to the doctor who just did the same for her. Like the idea of a mother resigned to never seeing her kids again, and enjoying a few final moments of their oblivious singing, this idea pulled at our heart-strings.
Wanting to remain true to the original script, the plan was always to film it as close as possible to what had been written. But we thought it would be worth filming a few extra moments that would allow me to cut a drama version, just to see. It didn't go smoothly. We only had a small window of opportunity to film in the local Health Centre and on reflection I added to the stress by attempting to squeeze more into what was already an incredibly tight schedule. The actors were being asked to convey slightly different things in different takes, which can't have been easy, but we pulled it together. It still didn't feel quite right. We started to think about different options to try and lift the film.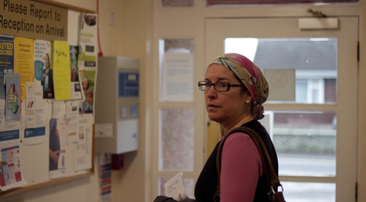 What if Susan only finds out about the impact AFTER the consultation and feels the need to go BACK to tell the doctor? What if instead of them chatting together at the end and reading the pamphlet, Susan is in a rush to reach loved ones and it's the doctor who now appears lost? After a second emergency day of filming - and some subtle changes in the editing - we managed to make the two versions.

In my opinion, and to my complete surprise, I think the drama version works much better ... and that is not a reflection on David's script but in my ability and experience behind the camera. The whole thing has been a fantastic learning experience, understanding what my limitations are, where I need to improve and just how the edit can completely transform the feel of a film. Thinking through the heart of the drama of the film and how to convey it – early cuts were much too fast, teaching us that the emotion needs time to come across – has really added to our film-making understanding.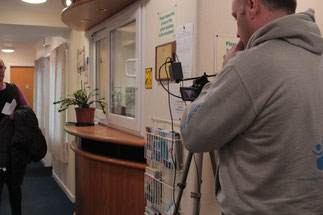 In terms of experience and learning, being involved in the Impact has been invaluable. Whilst I'm still a one man band with a DSLR camera, a shotgun mic and editing on iMovie, for the first time on IAIBN we used a boom and JuiceLink box ... operated by Vanessa who brilliantly played the Mummy in 'Sing, Mummy'. I'd also never had proper music composed before the Impact. My wife suggested I speak to the husband of someone she worked with. He did 'music stuff for films' apparently. Turns out he does indeed do music stuff ... and for film. David Donaldson has won a Grammy for his work on "Ray". It was fantastic to have him work on both films and the results are mind-blowing. In turn, David put me in touch with Helena who did the colour grading. Again, a first for Lomond films, but what an amazing difference to the final film.

I would like to thank everyone involved in the film making process (including Dave Stevenson for embracing the idea of us experimenting with his script) and for the support and comments from the Create50 community. Thank you.
---
Version One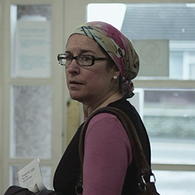 'I'm Afraid It's Bad News' by Dave Stevenson, produced by Lomond Films // Version One
A cancer patient has to break the news of the world's end to her unsuspecting doctor.
---
Version Two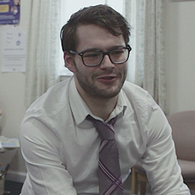 'I'm Afraid It's Bad News' by Dave Stevenson, produced by Lomond Films // Version Two
A cancer patient has to break the news of the world's end to her unsuspecting doctor.
---