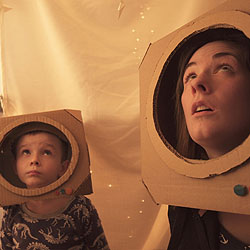 Unlike other screenwriting and filmmaking initiatives, Create50 builds in peer review so that the submissions can be the best work possible.
With films this often centers around the edit, sound, music and possible reshoots.
One film we really liked but felt needed more work was T Minus. Have a look at the first edit below.
While the film is gut punching, we all felt there was an issue around the tablets, it's just wasn't enough to send the characters to sleep. Here are the notes we left…
1. Opening shot could be shorter, not sure we need the fish information
2. Could use the reverse of the clock in hand so we see what it is.
3. Could do with close up of tablets, showing a handful for the mum, we don't see how many she takes when she swallows so it could be reshot?
4. Same with the boy, ideally see a handful of tablets being poured into her hand, with careful editing this illusion could be made.
5. 1:42 can you ADR that line about Daddy from the boy, and maybe the following line too?
6. Loose the big asteroid sound effect around 2:00, use a deep low rumble that builds instead. Will feel more consistent with other films.
We left this feedback for the filmmakers. Having watched the film (first cut) above, how do you feel about these notes?
Now watch what they did, including an ambitious re-edit and reshoot. Where others said 'I can do no more', these filmmakers took action and continued to do everything they could to improve their film. Take a look…
What do you think?
I want to acknowledge the filmmakers for having the courage to go ahead and reshoot, that can't have been easy, but the results are there to be seen. Well done everyone involved!
Chris Jones
www.Impact50film.com