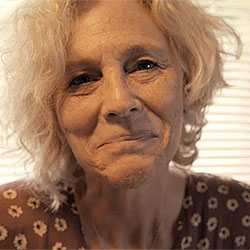 We are a small group of film makers, creating low/no-budget shorts in our spare time.
Our core team (of Kevin, Patricia & Matthew) met while working on a low budget scifi feature film in NZ several years ago. Working together we have made 3 shorts so far, bringing in other cast & crew that we meet along the way.
As the producer I downloaded the 122 scripts available on the website in February and read them over the course of the month. I then made a shortlist of about 12 films I liked based on content/theme but also practicality of locations and cast required. I reviewed this shortlist with my core team of Matthew & Kevin, and we chose about 6 that we then investigated to see if we could come up with suitable locations & cast. We ended up choosing Forgive Me for practical reasons but also because it was a script we all liked, and the ending was open to interpretation.
We shot it a few weeks later, once we found our main actors and a DP who was also interested in the script. It was a low budget affair shot in one day in March at a friend's house. Editing however ended up being delayed by about a month, as our Editor underwent house renovations and his editing pc needed to have it's water cooling system replaced, before he could complete the first edit. And then we had technical issues with the Impact50 website running out of storage space and not accepting entries when we first tried to submit online, so second time lucky now…:)
Have your say on this edit...