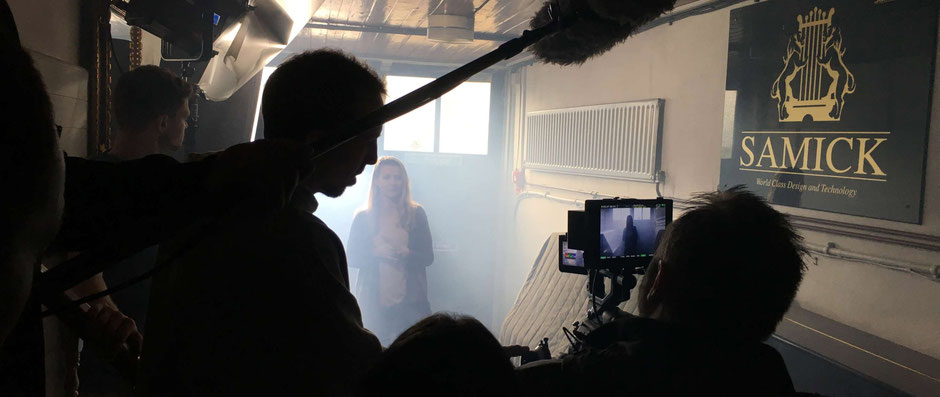 Choose script (here)... Then...
Pay to option script (below)... Then...
Sign Contract (contract link is emailed to you after payment)... Then...
Make film and upload (here)... Then...
Get feedback and re-edit (if you want)... Then...
See you at the premiere!
If you are writing your own script and plan to film it yourself, you are on the wrong page. This is the correct page HERE.
Powr.io content is not displayed due to your current cookie settings. Click on the
cookie policy
(functional and marketing) to agree to the Powr.io cookie policy and view the content. You can find out more about this in the Powr.io
privacy policy
.
Read the rules and guidelines so you understand the whole project. We are taking two page scripts and offering them to filmmakers. We will make the best film possible out of the submitted films. Your film does NOT need to be two minutes long, it can be longer or shorter.
You can read the scripts available for production HERE.
IMPORTANT: Create50 productions are by nature evolutionary and flexible, so some things may modify, but only ever in the pursuit of the best film possible.
Pay the Option Fee the script you have chosen to produce - the fee is £20.00 (submission fees). You can do that below with PayPal. NOTE* If you are writing your own script, you do NOT need to option a script here.
Paying for this option also covers the cost of submitting the final film. We use PayPal for these transactions. Click the red button below this link HERE.
IMPORTANT... Once you have paid the option and signed the contract, come back to this page for next steps.
NOTE we update the site on Wednesdays, so your film will not appear until the following Wednesday.
---
Sign the contract once you have paid Option Fee (submission fees). The contract link will given as part of the process. The contract is non-negotiable as we are dealing with hundreds of filmmakers. You will own your film and you can do whatever you want with it once the final film of the Impact50 is released. You can show at festivals etc. Keep in touch with us, we have no interest in blocking any filmmaker from making the most of their hard work. Just stay in touch with any developments you may have.
Make your film. Pay particular attention to our guidelines, keep all your footage safe and also the projects you create when editing. We may go back to your source material for the final film. Remember you MUST use our cast and crew contracts and we will need all of them signed when you submit. If you fail to do this your film will be removed from the process as it is needed for sales and distribution. No exceptions. Downloads below.
Contracts
Download the contracts you will need for Cast and Crew
contracts.zip
Compressed Archive in ZIP Format
49.8 KB
Title Card
Download the title card you MUST include at the head of your film
Upload your film and send us all the details. We have an upload form HERE that you can fill out. Use Vimeo for the video link. We will also ask for details about your production team, crew and cast, as well as ask for production photos. You will need to submit all cast and crew contracts at this stage and make sure you fully own all rights to any music used. We will then check your submission and upload to the website. Filmmakers and writers will then offer feedback on your film.
Re-edit, re-mix, even reshoot. This is your chance to take the feedback and improve your film. You can do this twice after your main submission. Remember to watch other films too and offer feedback. Send vicky@create50.com the updated link to a NEW Vimeo upload. Do not remove your earlier edit(s). We will then upload the new edit to the site.
Tell all your friends and family about the film and ask them to look at it and leave feedback. Share the experience on Social Media channels and use the #Impactin48 hashtag. This is hugely important. Feel free to post the link to your film on this site on Facebook and other channels too.
Write us a blog entry about your experience. Not obligatory but does help platform YOUR talent and the whole project. You can read the News and Blog HERE and get a feel for what others are doing. Send blog entries to vicky@create50.com and remember photos, your name and links at the end of the piece and give it a title.
We will see you on the red carpet at the world premiere!